chloë van diepen, writings and presentation —about.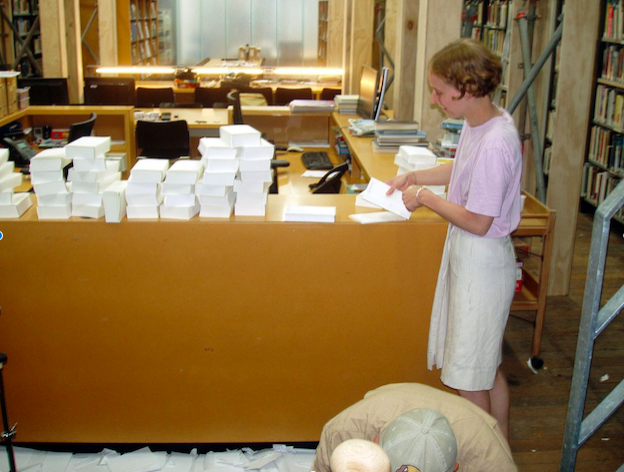 Untitled (library The Hague), 2018, mixed media, performance and text, documentation; Hans de Groot.









Untitled, 2018, video documentation stills.








Untitled (Clovelly in Sydney, Australia), 2018, photo documentation; Matthew Sulman.







Untitled (library The Hague), 2018, musical performance documentation; Chloë van Diepen.



'Documentation from Chloë van Diepen's exhibition at the 2018 Fine Art Graduation Show at the Royal Academy of Art, The Hague. The exhibition took place in the Art Academy's library.

Laura von der Goltz: violin
James Alexandropoulos - McEwan: electric guitar
Video filmed by Chloë van Diepen

For her exhibit, Chloë created booklets that presented a long poem in a unique visual form: one which is linear and cohesive, yet mysteriously comes across as fragmented, seeming even distorted and corrupted, even though it isn't. The poem opens with the following lines: 'In a moment, for a moment, we will be in the same room. In the meantime, you are reading perhaps somewhere at home'. The booklets were handed out to visitors of the exhibition. At times, passages from the booklet were read aloud by passers by, instigating improvisational musical performances by James Alexandropoulos-McEwan and Laura Sophie (fragments of which are shown in this video). The act of giving out the booklets and the rhythm of the music activated the written text in a new way, inviting passers by to explore the booklet in the exhibition space, and also to take it away with them to meditate over in other locations at other times.'

Find the video here.